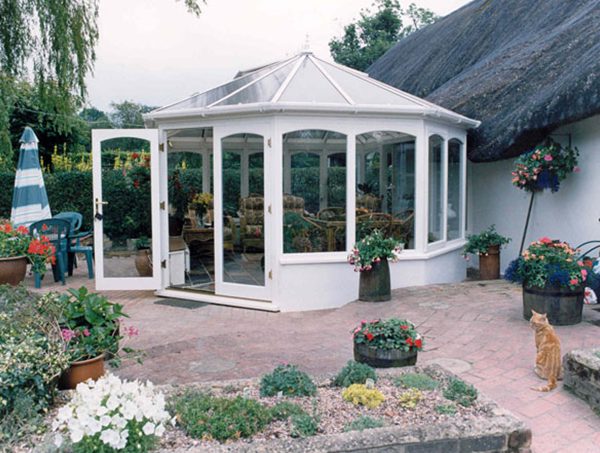 Beautiful Wooden Windows and Doors
We offer high-performance, stunning wooden windows, and strong, stylish wooden doors, which preserve heritage character. Your home will benefit from the inherent strength of our top quality wood. We use the impressive timber profile of Altus to fabricate our doors.
Wooden Windows and Doors from Immaculate Home Improvement
We offer traditional timber windows and doors to our customers in Bournemouth, providing stylish aesthetics with the enhanced performance of our new timber doors. We have an incredible range of wooden windows, such as stormproof windows, traditional flush windows, and sliding sash windows, all made from hardwood. There are a fabulous array of wooden doors in our catalogue, providing hardwood front doors, back doors, French doors, and combination frames.
There are a fabulous array of wooden doors in our catalogue, providing hardwood front doors, back doors, French doors, and combination frames.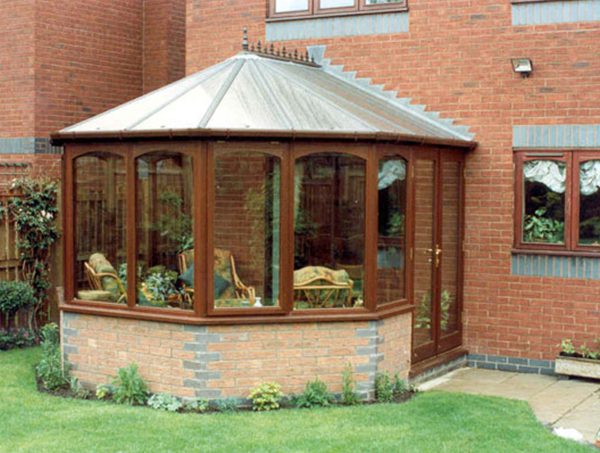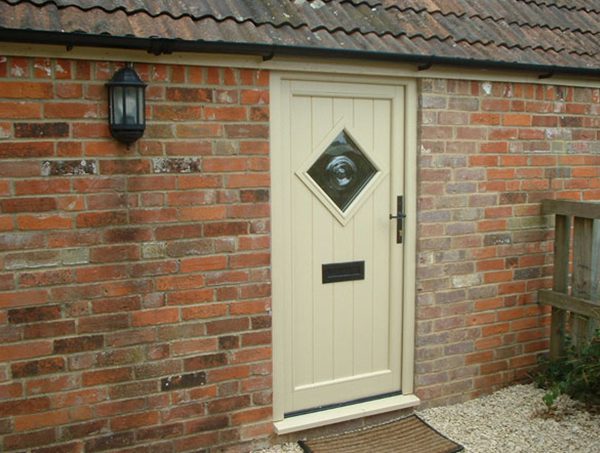 Hardwood Double Glazing
Our wooden windows and doors are manufactured using high-performance hardwood timber from Altus Services.
Hardwood provides strong double glazing for homes seeking an alternative design. Hardwood is fantastic for double glazing because it is very eco-friendly too.
Our wooden windows and doors use hardwood, which has been sourced from a sustainable renewable forest, ensuring a great solution for your home and the environment.
It actually requires less energy to manufacture than steel, bricks and uPVC, making wooden windows and doors still the most efficient option in the modern day.
Our planet can save approximately 0.5 tonnes of CO2 a year if used instead of uPVC, and an emphatic four tonnes if used in place of aluminium.
Weatherproof Wooden Windows
We offer standard wooden profiles and also bespoke frames. We use traditional timber materials while upholding the latest technologies in double glazing to fabricate our windows.
Our stormproof windows provide resilient weather protection for your home, ensuring your home stays protected from the elements. Windows may be lipped or rebated, onto a frame, and offer a unique double weather seal for improved weatherproofing performance.
Traditional flush windows sit flush inside and outside for stunning aesthetic appeal. These windows originally only had a single weather seal, however, we have upgraded them so that they match our stormproof windows.
Wooden sliding sash windows leave a lasting impression, representing 19th century Britain. We offer traditional weights and pulleys or more innovative spiral balances, offering high-performance and perfect functionality.
We also offer incredibly bespoke ironmongery, or if you prefer we offer contemporary designs too.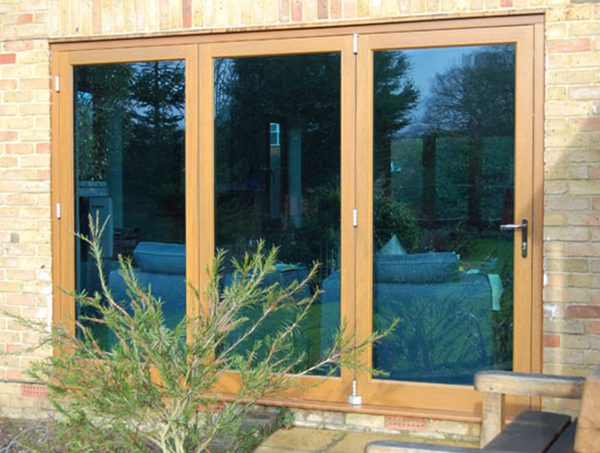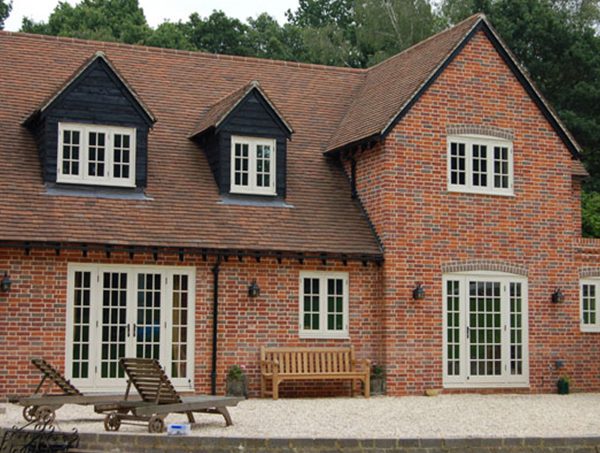 Wooden Doors
Our entire range of wooden doors are completely customisable and available in an assortment of colours. Offering a high-quality finish from a high-performance product.
We offer a traditional set of sliding doors, providing large glazed areas without the need to be stacked.
There's even incredible wooden bi-fold doors, which provide a seamless transition between the outdoors and your home. You'll enjoy so much more space with bi-fold doors, and your home shall exude style with a classic wooden profile.
Wooden doors are manufactured to high standards, ensuring fabulous performance and aesthetics regardless of the door option you choose.
It isn't just hardwood either, we offer various different wood types, as well as different sizes and configurations, allowing you to tailor them to match your exact specifications.
Highly-Secure Wooden Windows and Doors
Our wooden windows and doors feature high-security multipoint locking systems, which may be incorporated into the handle, providing increased protection.
We offer a selection of high-quality hardware to fully secure your home such as stainless steel friction hinges, and butt hinges with casement stays to maintain the quality of your new timber double glazing.
Its innovative features allows doors to achieve maximum security performance, providing high-quality wooden windows and doors for Bournemouth properties.
Using traditional methods and modern technologies, our wooden windows and doors are fabricated to provide the best of both worlds.
Our wooden windows and doors will provide bulk security, ensuring your home stays protected. When fitted with our high-quality locks, you'll enjoy peace of mind.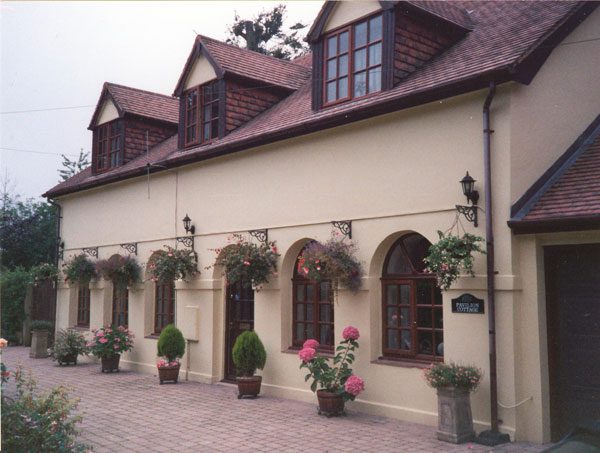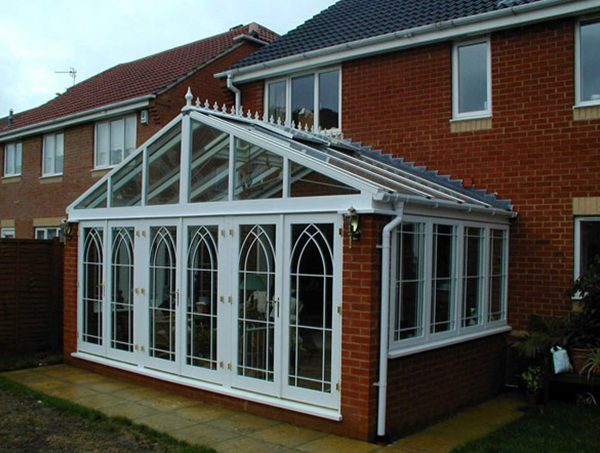 Wooden Finishes
You can select from our batch of colours and stains to perfectly tailor wooden windows and doors with.
You'll achieve an authentic, traditional finish when you shop for wooden windows and doors at Immaculate Home Improvements.
We also offer traditional and contemporary ironmongery to complete your bespoke design. These will complement any style property in Bournemouth, making a great investment.
Wooden Windows and Doors Bournemouth Prices
To find out further details about our wooden windows and doors, or for your no obligation quote, please visit our contact page.
Alternatively, give one of our polite team members a call. We are more than happy to answer any questions you may have.