uPVC Casement Windows Bournemouth

uPVC Casement Windows Bournemouth
If you're looking for uPVC casement windows for your Bournemouth property, look no further than Immaculate Home Improvements. With smooth, sleek sightlines and unbeatable aesthetics, our uPVC casement windows are the perfect fit for any property.
Our highly skilled team has over 25 years of experience in the double glazing industry, so you are guaranteed incredible satisfaction. Our Bournemouth company is dedicated to giving you the best double glazing experience possible, at cost-effective prices.
We work closely with Sternfenster, a high-quality company with over 25 years of experience in the industry, to ensure that we deliver you casement windows that meet the highest standards of performance across the board. We offer a range of colour schemes and woodgrain foils, to ensure casement windows which suit the most modern and traditional Bournemouth properties.
Read on to find out more about our beautiful range of uPVC casement windows, and their features and benefits.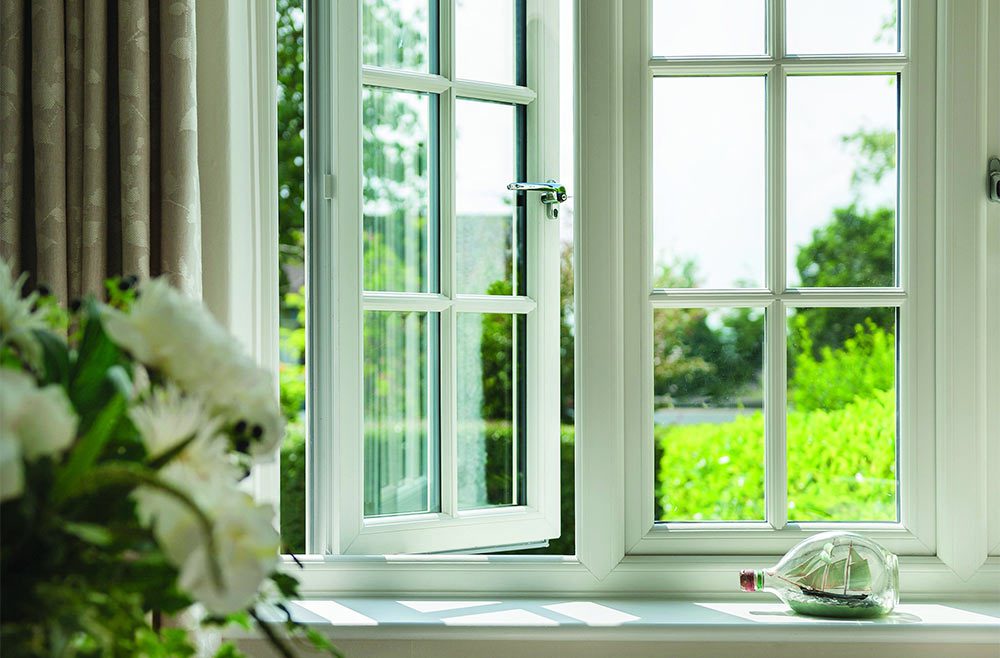 Thermally Efficient uPVC Casement Windows Bournemouth
Our Bournemouth uPVC casement windows hold unbeatable thermal efficiency. They are fitted with space bars to reduce draughts and condensation. Their uPVC profiles work extremely well to trap warm air within your home. We also use thermally focused glass in all our designs. Our uPVC casement windows achieve A+ Windows Energy Ratings due to the incredible thermal efficiency we have cultivated.
This means that your home remains warm and comfortable, no matter what the British winter has in store for Bournemouth. A thermally efficient home is a great way to save yourself money in the long term. You will not rely as heavily on your central heating in the colder months, meaning you will save a significant amount of money on the running cost of your home. Let our beautiful uPVC casement windows save you money year after year.
Secure uPVC Casement Windows Bournemouth
When deciding on a new set of uPVC casement windows for your Bournemouth residence, one of the primary things you need to focus on is security. Our windows are fitted with internally beaded glass, so potential intruders cannot remove your glass panels from the outside. We also use state of the art shootbolt locks for our uPVC casement windows to ensure your home's security and your absolute peace of mind.
Our windows have also achieved accreditation in line with the Metropolitan Police's Secured by Design initiative. Our uPVC casement windows have undergone the most rigorous crime prevention testing, and have proven to be resiliently secure. With casement windows from Immaculate Home Improvements, your home will be almost impenetrable.
Incredible uPVC Casement Window Designs in Bournemouth
Our uPVC casement windows have been fitted with low sightline grey gaskets, to ensure your views of your garden are completely unobstructed. Our casement windows are capable of letting in a huge amount of natural light, which makes your home appear more spacious, and tastefully illuminates your furnishings.
They are also fitted with spacer bars to ensure the overall durability of the window and reduces condensation and draughts. Your home is kept warm and cosy all year around, and your windows will remain clear and condensation free.
A Range of Styles and Colours
Our uPVC casement windows are highly customisable, making them the perfect choice for any style of Bournemouth property. These windows are available with a standard white frame, or in several high-quality coloured and woodgrain foils, which makes them an ideal choice for any home. Whether you need to renovate a period property, or you want new windows for a modern, contemporary space, our beautiful sleek uPVC casement windows will make a fine addition to your building.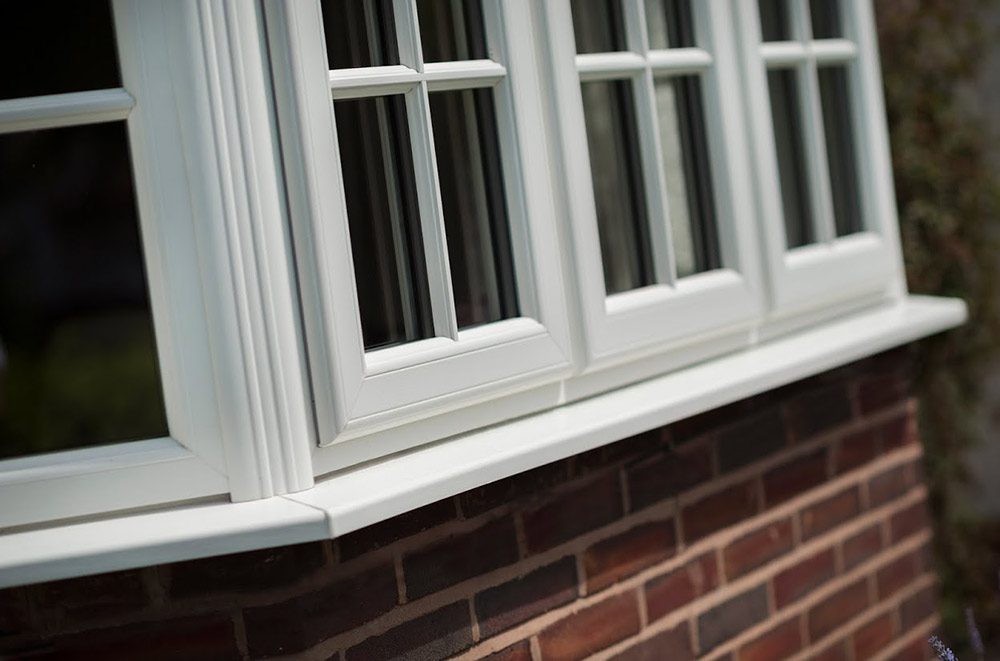 Contact Us For uPVC Casement Windows Bournemouth
If you would prefer to receive a free online quote, please use our innovative online quoting engine. You will receive your free quote within minutes and we'll offer you an extremely competitive price. When you request a free quote, you are under no obligation to buy.
To find out more about our uPVC casement windows in Bournemouth, please head to our contact page. A member of our skilled and friendly team will be on hand to answer any of your questions and provide you with as much further information as you need.